Viewing CLUTs
You can use CLUT Creator to display the existing CLUTs in your SatSignal folder.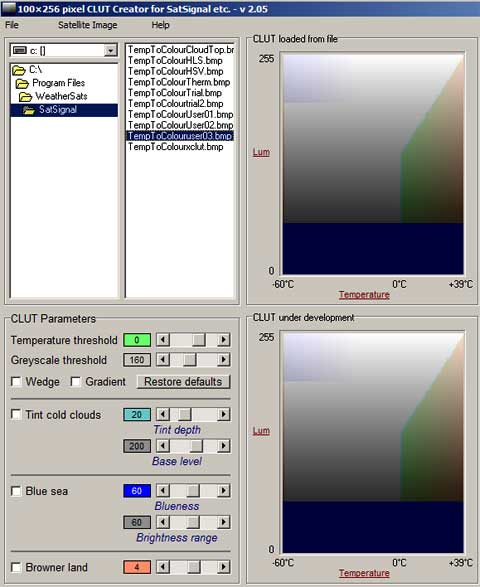 Just navigate to the folder and single-click on a CLUT to display it in the upper right-hand panel.
The lower left panel on this screen contains tools to help in designing your own customised CLUTs ( see the HELP file for details). Every alteration you make is immediately shown on the CLUT window at lower right.